We use Stripe, the leader in secure online payments
Stripe is one of the worlds largest, developer-first payment platforms and is designed to make complex payment flows safe, secure and easier to manage. Ensuring the safety of our clients' funds is paramount so if you sign up to Giftpro you'll also get your own Stripe Connect account which allows you to set a schedule for how frequently you receive your funds.
Integration benefits
Accept card payments safely and securely.
Receive your funds daily, weekly or monthly.
Manage your funds from your own Stripe account area.
How to get set up
When you become a Giftpro client we'll send you a link to create your own Stripe Connect account so there's nothing you need to do, but if you have any questions please call us on 02381 290555, use live chat or contact us here.
Stripe screenshots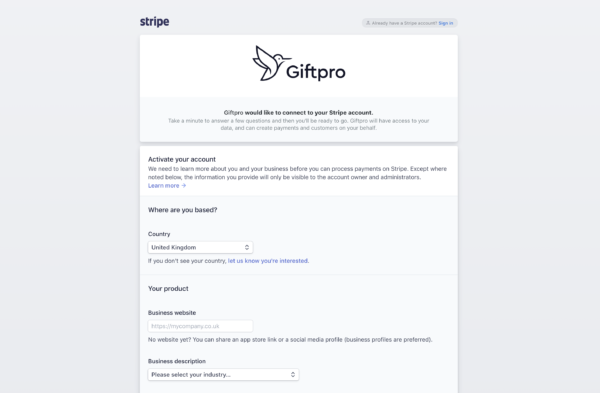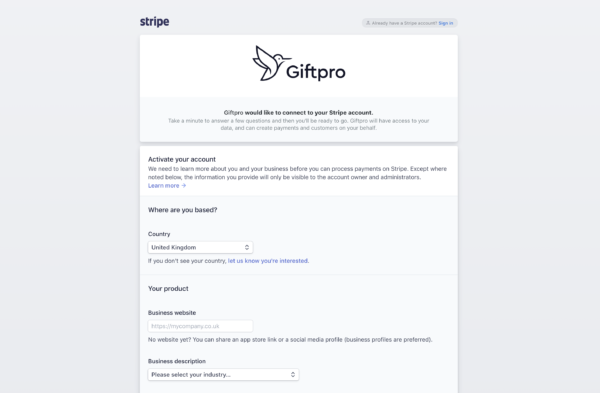 Useful information
Visit the Stripe website