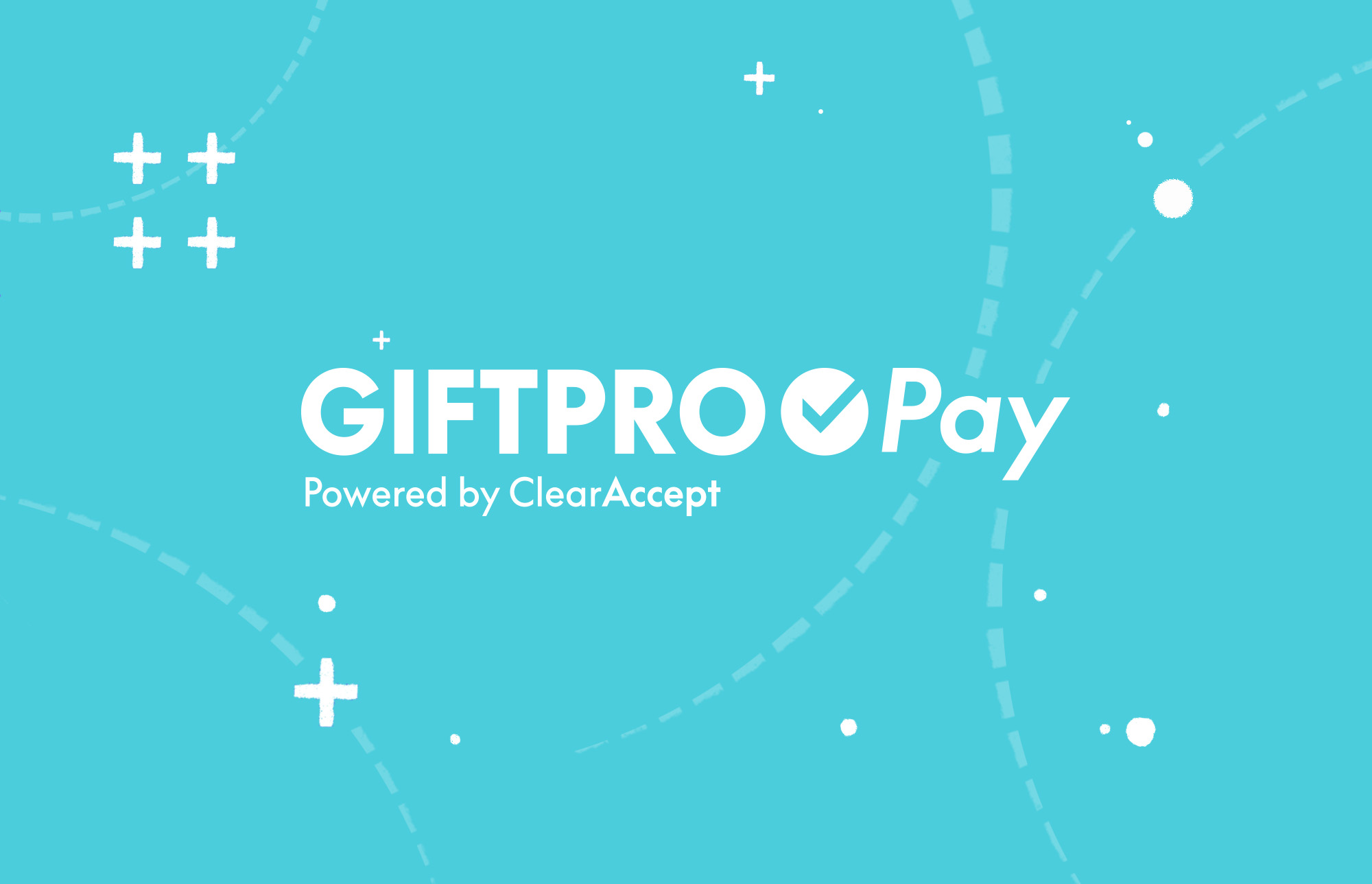 At Giftpro, we're always striving to help you grow your hospitality business through the smart use of technology – and we're continually looking out for ways to improve the technology we can provide, too.
A number of elements combine to create a brilliant and memorable hospitality experience – and offering a smooth and seamless payment experience is certainly one of those elements.
Giftpro is part of software and payments group ClearCourse, which enables us to expand our offering in a way that benefits our customers.
And as a result, we're excited to be able to offer GiftproPay, powered by ClearAccept, ClearCourse's payments platform to our clients.
Introducing GiftproPay
GiftproPay is a purpose-built platform that enables you to accept payments easily through your Giftpro store.
It's easy to set up, with no downtime, and it enables you to simplify your finance operations and save money.
And, because it is integrated into the Giftpro platform, it makes reporting and reconciliation easy, too, as everything's in one place.
The reason we're excited to bring you GiftproPay, however – aside from it being an exceptional payments solution that can save you money – is that it will evolve, develop and grow based on your feedback and your needs.
Keeping your money secure
Online fraud is a major challenge globally, and businesses need to provide customers with a safe and secure online environment.
With GiftproPay, active fraud monitoring is in place 24/7 and includes robust security features from a PCI DSS Level 1 compliant provider. The software also understands the voucher payments we're processing, meaning GiftproPay is well-placed to combat fraud.
With GiftproPay part of the same group and focused on Giftpro, they are better able to understand fraud as it applies to gift vouchers, a feature that other providers are unable to offer as they focus on the mass market.
Our UK-based support team will give you a call if anything looks amiss, and our Giftpro and GiftproPay teams work together to help you with any payments or software queries you have.
With transparent pricing that includes no monthly minimum fees or monthly platform fees, GiftproPay is a valuable addition to Giftpro – and we look forward to evolving it with you.
If you'd like to know more about GiftproPay, contact
Switching to GiftproPay
Want to take advantage of everything GiftproPay can offer? It's as easy as 1, 2, 3.
1. Speak to our team, either by emailing help@giftpro.co.uk, or call 02381 290555
2. Complete your application to start processing payments with GiftproPay
3. GiftproPay will be switched on in your gift voucher store.
GiftproPay card payments are processed by ClearAccept.
ClearAccept Ltd is authorised and regulated by the Financial Conduct Authority under the Payment Service Regulations 2017 (FRN 926372) for the provision of payment services.