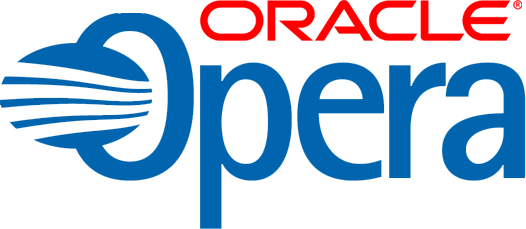 Search reservations, redeem and synchronise with Opera + Giftpro
Opera is Oracle's renowned, cloud-based property management suite and is used by thousands of hospitality businesses around the world. Dynamic rates, comprehensive guest profiling, scalability and a powerful API are just few of the many features that have established Opera's market dominance – all backed by Oracle's world-class infrastructure.
This integration allows you to update a customer's reservation balance directly from within Giftpro, so when you redeem their gift voucher, it will show as a payment within Opera and adjust the reservation balance accordingly. Giftpro stays in sync with Opera you're also able to search for reservations from within Giftpro by using a customer's name, room number or stay dates, and avoid having to switch between systems or entering data twice.
☁️  Integration available to Opera Cloud users only.
Integration benefits
Find customers within Giftpro and view their open reservations.
Redeem your customers' gift vouchers against their reservation.
How to get set up
Whether you use Opera by Oracle already or are looking to use them soon, simply fill out the form, give us a call on 02381 290555, use live chat or contact us here. Alternatively contact your Opera by Oracle Account Manager.
Opera by Oracle screenshots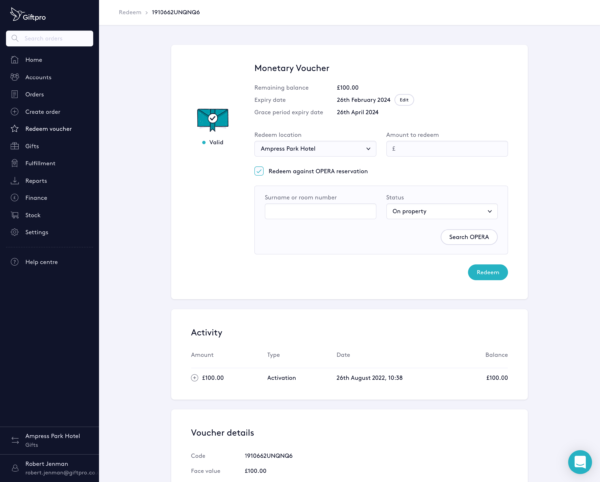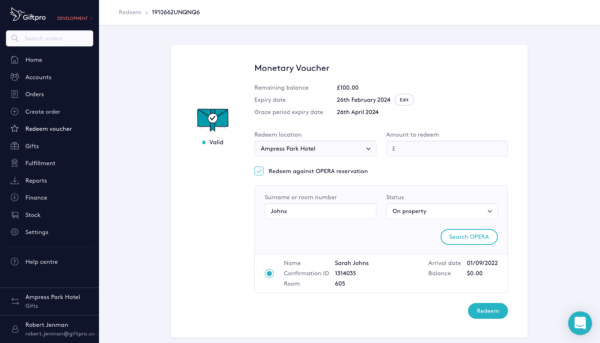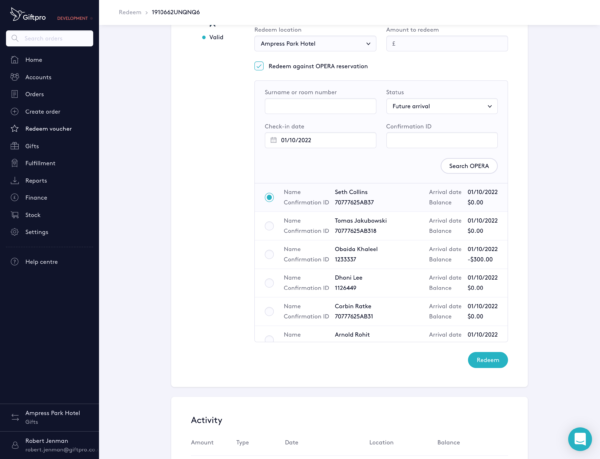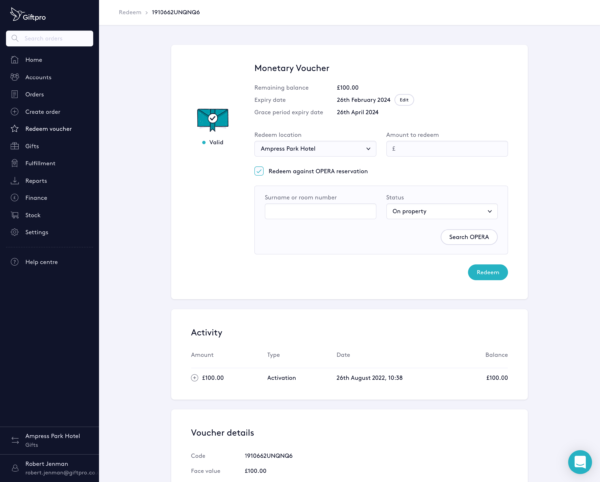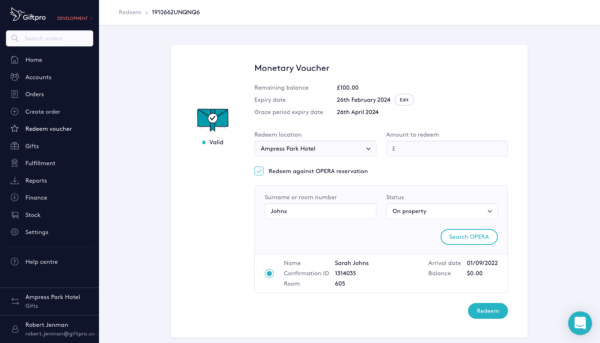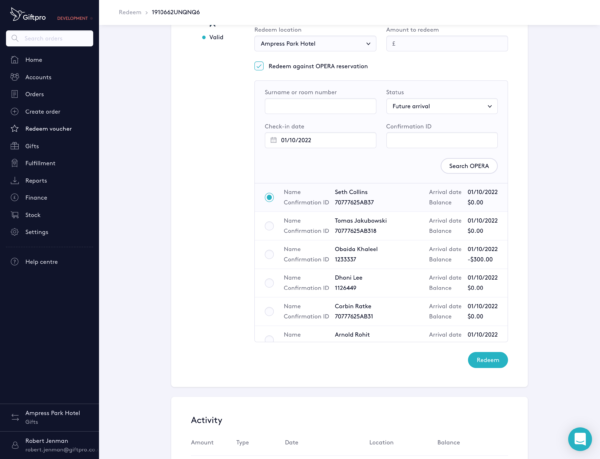 Useful information
Oracle cloud marketplace

Opera website