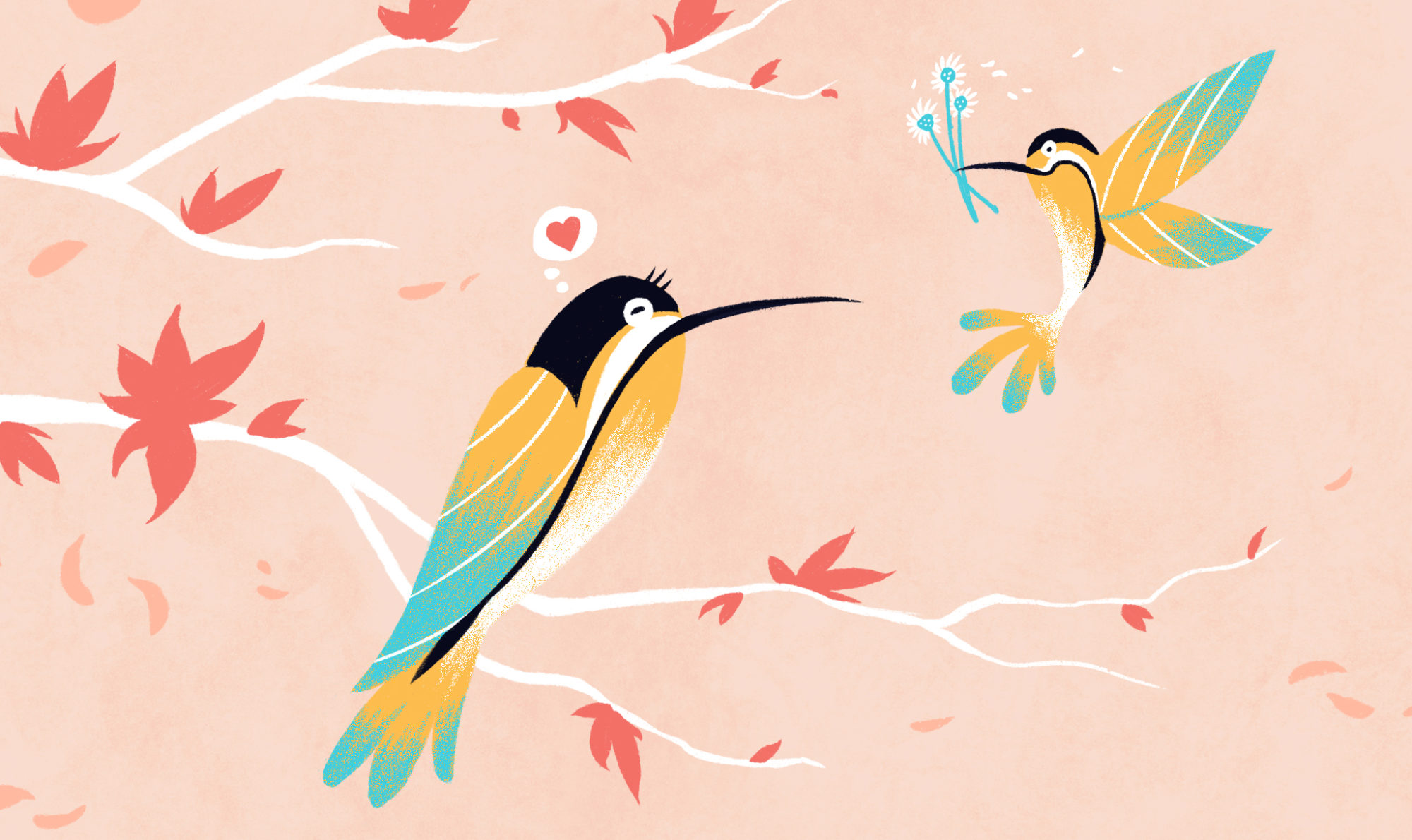 At Giftpro, Mother's Day is the 3rd biggest event in the retail calendar so we've pulled together as many ideas as possible to help you beat last years sales record.
To put this into perspective, during the two weeks prior to Mother's Day our clients sell 40% more gift vouchers than a standard two-week period (on avg.) so it's a huge revenue opportunity, you just need to make sure you're ready to maximise it…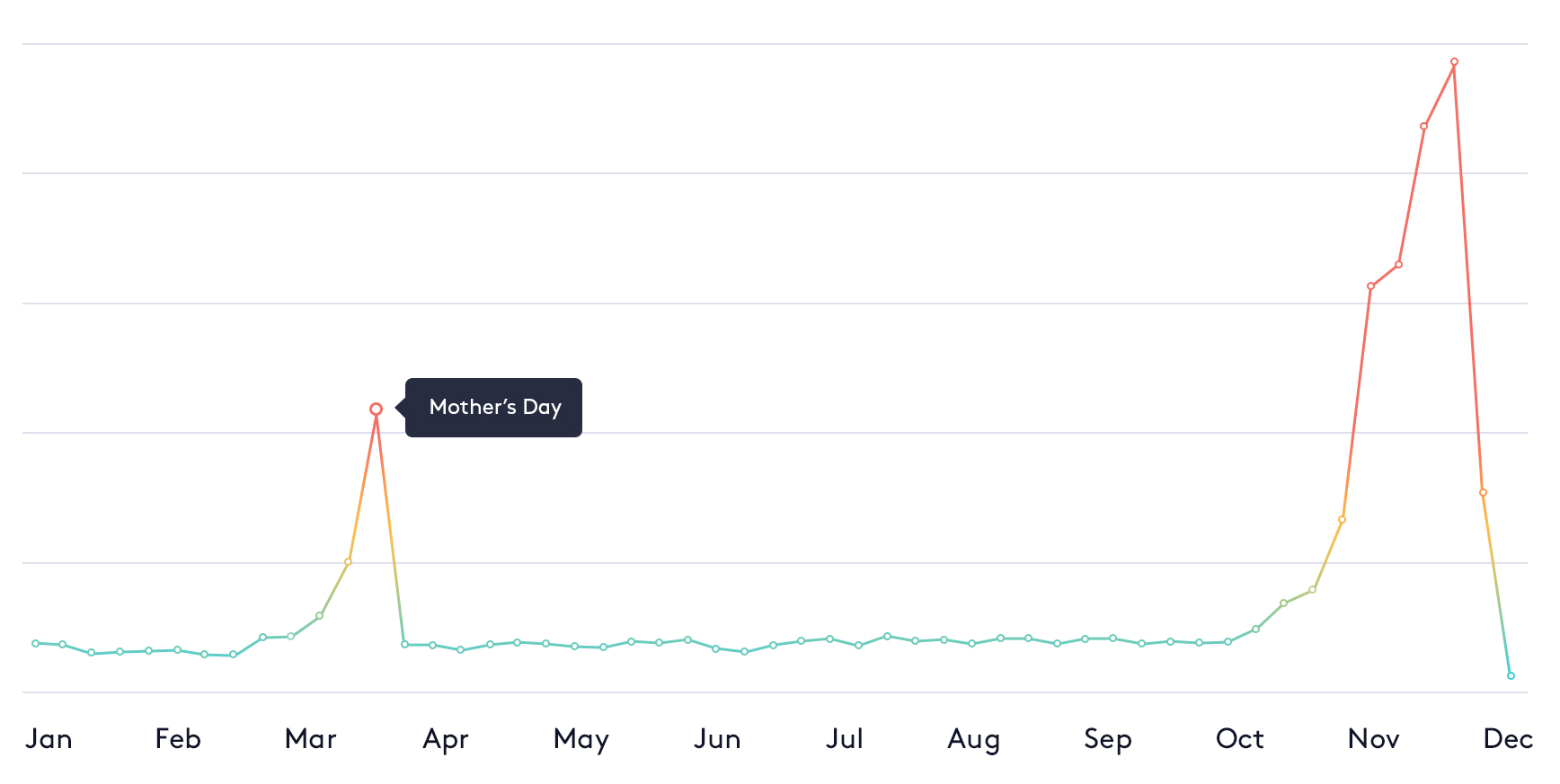 44% of us will buy a gift voucher for Mother's Day
According to GlobalData consumers are predicted to spend ~£1.6bn on Mother's Day this year which suggests there could be up to £704,000,000.00 available to businesses who sell gift vouchers – now that's a lot of digits!
The search for Mother's Day inspo' has begun
We assumed that the buying process for Mother's Day would start about two weeks prior to the day itself but according to Google Trends, the search for 'Mother's Day Gifts' actually starts (and then steadily increases) from mid-January, so now is the time to drop EVERYTHING and start preparing your campaign ????
We buy gifts for all the mums in our life
The majority of us will buy gifts for our own mums and some of us will buy gifts on behalf of our kids but research from Search Engine Journal shows that many of us will buy gifts for other mums too…
Mother or Stepmother – 63%
Wife – 23%
Daughter – 10%
Sister – 9%
Other relatives – 9%
Grandmother – 7%
Friend – 6%
Godmother – 2%
The takeaway is that when designing gift experiences for mothers we should consider the difference in taste between 'types' of mum other than our own, and by appealing to a broader consumer base it not only shows you are a more considerate brand but also gives customers a higher chance of finding the right gift.
The most popular voucher types are…

Based on aggregated Giftpro data for the two weeks prior to Mother's Day these are the most popular gift vouchers sold overall…
Monetary Vouchers – Let mum choose how to spend it.
Spa Vouchers – Who doesn't love being pampered?
Afternoon Tea vouchers – Quality time with family or friends.
#1 Make sure your Mother's Day gifts are easy to find
Making sure potential customers can find your gifts starts with an understanding of which terms they're actually searching for and these three methods are a great starting point, not just for Mother's Day but almost any campaign you decide to run.
Use predictive search to your advantage

If you start typing into a Google search box you'll notice a drop-down appears with recommendations based on the most popular searches that include the word you've typed. Here are some of the suggestions we got back for 'Mother's Day Gift'…
Mothers Day Gift Ideas
Mothers Day Gift Guide
Mothers Day Gift Sets
Unique Mothers Day Gifts
Use Google Trends to see what's hot
Google Trends is a great way to get a feel for when demand spikes. Simply type the keyword you're interested in (we used 'Mother's Day Gifts') and Google will show you a handy graph along with some ideas of other searches people are making around your key phrase.
Utilise the Google AdWords keyword planner
If you advertise on Google you (or your agency) will have definitely used this feature before. It's a really simple way to get search volume estimates for specific search terms but if you use the 'keyword ideas' element you'll also be presented with other terms people are using that are close to your initial string.
Take your keyword research further
If you're looking for more in-depth advice on how to do keyword research we'd recommend reading this article over at SEO MOZ, this article over at HREFS or this article over at Backlinko.
#2 Create your primary campaign components
We'd recommend using your list of keywords as the basis for these four campaigns components, but remember, never compromise readability for the sake of Google – humans come first!
Create specific gift experiences for mums
Make your customers lives easier by offering a selection of gift experiences that are tailored to Mother's Day. For example, a Mother's Day Lunch might include a bottle of champagne or a cocktail – you don't have to spend hours innovating as long as it differs from a normal experience and includes a few of your keywords in the title and voucher description.
Create a dedicated Mother's Day category
Giftpro gives you the ability to create categories on your store which means you can organise your experiences and make it easier to find the right gift. Every time you create a category you also create a brand new landing page that you can link to directly, upload a unique header image and add a unique (keyword rich) intro too.
Learn how to add categories to your store.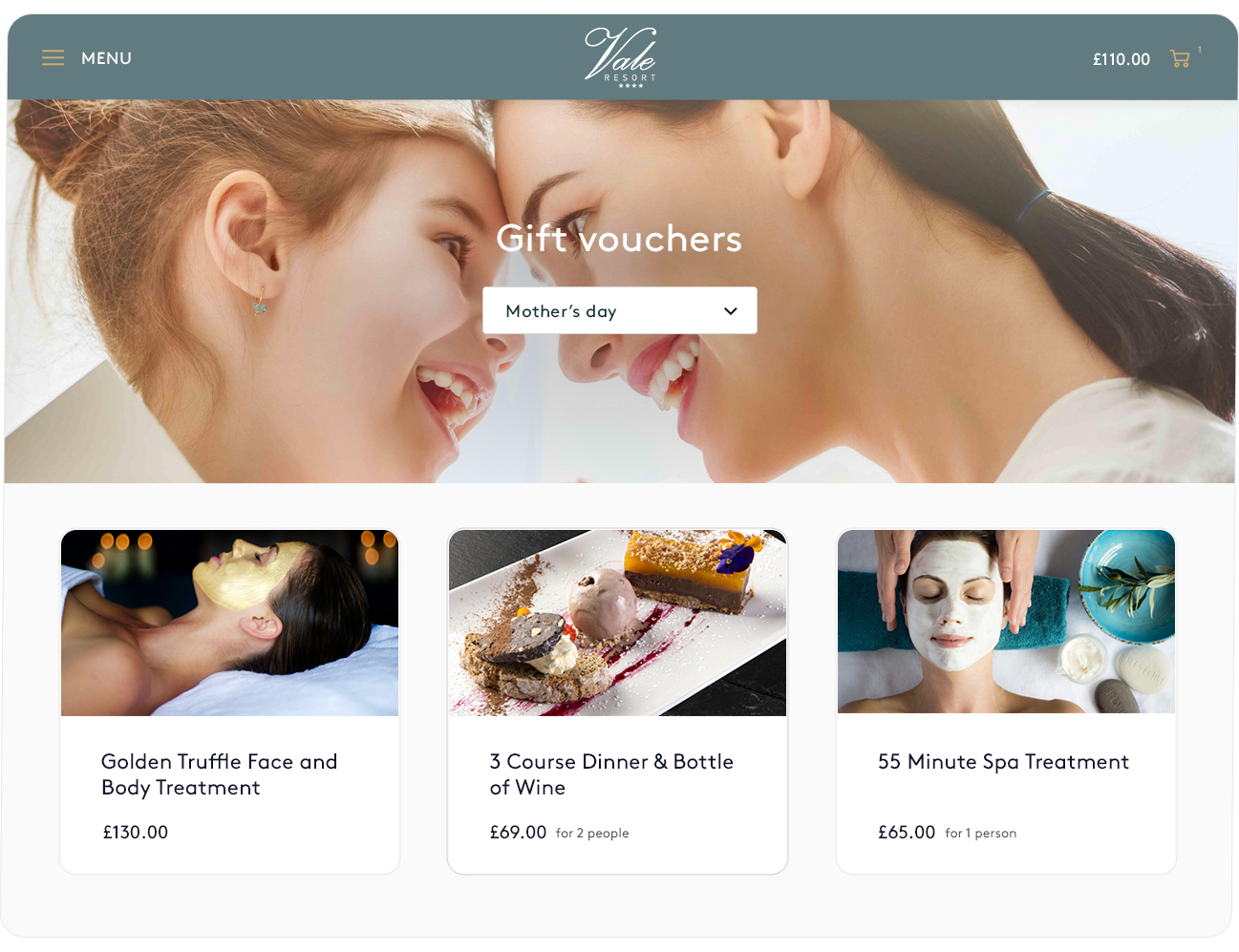 Create a gift guide on your main website
Chances are, you'll be looking to sell more of everything, not just gift vouchers so we would always recommend creating a Mother's Day gift guide on your main website. It gives you an excuse to use one of the most searched terms as the page title and also provides genuine help to potential customers who need some inspiration.
Write a Mother's Day-themed blog article
If you have a blog on your website we'd highly recommend either using it to create your gift guide (above) or at least writing a feature/spotlight on one of your Mother's Day gift experiences. Not only will this help your website visitors 'discover' your gift but it also adds heaps of keyword-rich copy to your site – just remember to link to the voucher so people can buy it.
#3 Get the edge over your competition
It goes without saying, but we'll say it anyway – the better your experiences look and the more appealing the copy, the more likely they are to sell.
Tips for visuals
If you're creating special Mother's Day experiences ensure you have a photographic theme that separates them from your other gifts so they're instantly recognisable.
Research shows that using more than one image can significantly help your conversion rate so be sure to sell the whole story with Giftpro's new gallery feature.
If you really want to get the edge over your competition produce and upload video headers to your category and experience pages (contact us if you'd like to utilise this feature).
Consider accessorising your images with flowers/decorations that are in line with the UK's most popular Mother's Day colours (below).

Tips for copy
Sell the dream and ensure your gift voucher description is benefit orientated – as in, how will this experience enhance the recipient's life? Your goal is to get the customer to emotionally buy-in as quickly as possible.
Next, ensure your copy clearly outlines the 'features', as in, what does the recipient actually get. The deliverables, so to speak.
If your gift experience features elements from different departments or includes a unique offering only you can provide then consider adding a chunk of copy that backs up what you're saying with proof/evidence.
Use natural language and tone that reflects your brand. The more human your description, the more engaging it will be.
For SEO purposes try to use your Mother's Day keywords naturally and in moderation, as 'spammy' copy could have a negative effect.
Tips for pricing
Use price anchoring to make your Mother's Day experience look like a deal that's too good to be true. Simply list a very similar (but substantially more expensive) gift experience right next to your Mother's Day gift. You can learn more about price anchoring here.
Try to create at least one low-priced gift experience so younger customers with less disposable income can still afford to buy their mum a present.
Use Giftpro's configurable voucher feature to add up-sells and/or options that complement the core experience and increase your margin.
Consider including something free/complimentary and mention it in your product title and description.
#4 Consider extra customer incentives
You've made your Mother's Day experiences easy to find, you've sold your customer the dream, now here are a few ways to get more of them over the line…
Give your customers an 'order by' date
If you offer postal delivery then you can drive some subtle urgency by letting your customers know when the cut-off is for delivery. You can do this within the gift voucher description, you can also mention this at the top of your category page (using the intro copy feature) or you can ask us to activate a message bar at the top of your store.
Stand out with a promo code
If you're a very high-end brand you might not want to use promo codes, but for everyone else, they're a great way to market an offer without reducing your gift experience's list price. For example, you might choose to send your code out to a specific segment of customers, promote it only on social or even schedule it to run a day or two before Mother's Day to capture some last-minute sales. There are a number of ways a promo code can be implemented which you can learn about here.
Raise awareness with offer tags
Offer tags allow you to place a little coloured bar containing custom text (usually 'offer' or 'popular') to highlight specific gift vouchers. You have a limit of 13 characters but thankfully Mother's Day is only 12 ????You can learn how to create a special offer here.

Offer an extra perk or giveaway throughout Mother's Day
It could be worth considering adding a freebie to customers who buy a gift voucher for Mother's Day or giving away something special to a limited number of customers who buy a specific Mother's Day experience. Giveaways might not suit your brand, but who doesn't love a freebie?
Build-in a positive impact
Ethics have been an important buying factor for quite some time now. More and more consumers want to buy things that have a positive impact on society so why not consider donating a percentage of your profits to a charity that supports mums and/or parents in need?
From a commercial perspective, doing good has a positive impact on the sentiment towards your brand, the culture within your business and your conversion rate.
Here are a few charities to consider…
#5 Mum's the word, you just need to spread it
Consumers will be inundated with Mother's Day offers so unfortunately for us marketers, we have to play the game too. Here are some common-sense techniques to help you cut through the noise and get your gift experiences top of mind.
Re-target your website and store visitors with display ads
One of the simplest ways to keep your brand (and your Mother's Day gifts) top of mind is to re-target anyone who visits your website and/or Giftpro store with a display advert promoting your offering. You can implement re-targeting (sometimes called re-marketing) in many ways but the most popular platforms/systems used are…
Facebook – Learn more on the Facebook Business website
Google – Learn more via Google support
AdRoll – Learn more on the AdRoll website

TIP: Animated display adverts perform substantially better than static ads so ask your agency and see if they can bring your Mother's Day advertising to life.
Send a series of dedicated Mother's Day emails
As a hospitality business, you probably have a few things going on around Mother's Day so be sure to use them as an opportunity to send a few emails to your customers throughout February and March.
Consumers prefer easily digestible content so we would always recommend keeping your emails simple and focused around one or two subjects – just ensure you use consistent Mother's Day visuals/graphics so so you're consistently recognisable across channels.
Promote your gift experiences via social posts
We're 99% sure that this is already on your agenda, just bear in mind that only a tiny percentage of your 'fans' will see your organic social posts. There's a bit more info and few useful tips around social posting over at Social Media Today, but ultimately, social networks are now a pay-to-play environment for businesses.
Invite some influencer mums to your venue
If you're looking to spread the word as far and wide as possible you might want to consider inviting some influential mums to experience your venue. As part of the deal, you could ask for an honest video review or some snaps of your offering, just make sure you consider your target audience.
Here are a few influencer agencies you could consider using:
Influencer (great name)
Promote your gift vouchers at your venue
Surprisingly, on-premise merchandising is a frequently underutilised strategy for raising the awareness of the fact you sell gift vouchers.
Because your target customer is still in your venue (and likely to have enjoyed your experience first hand) they're in a much better position to decide if your offering would make a good gift, so try to encourage an impulse purchase with via some of the following assets…
Add a message to the end of your receipts.
Use posters in walkways, toilets and areas that don't ruin your aesthetic.
Create flyers and clip them to receipts and menus, or leave at reception.
Create a 3D table talker and use one side to focus on gift vouchers.
Add gift vouchers to your in-room guest guide (if applicable)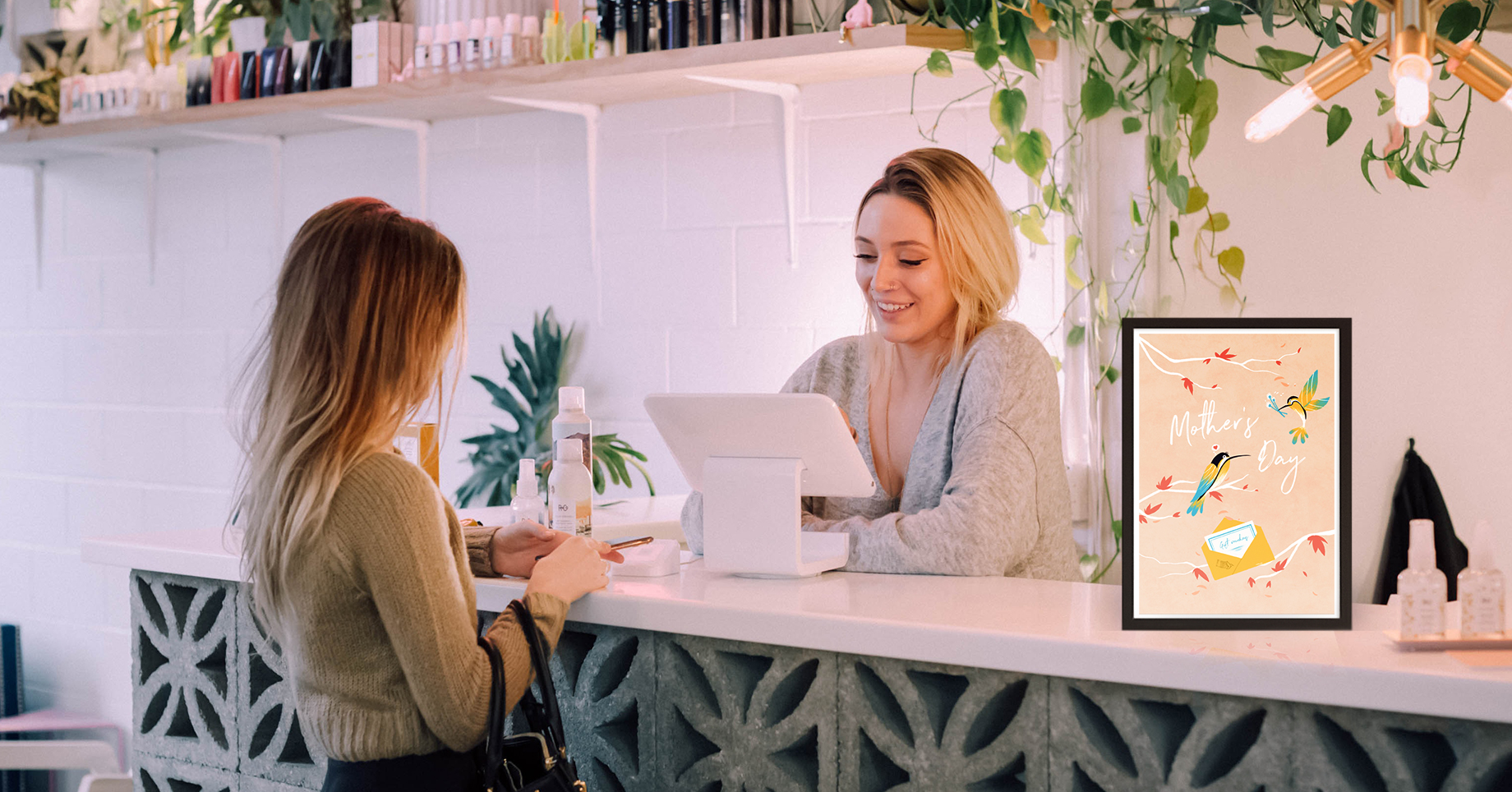 TIP: Getting your staff to ask customers what they have planned for Mother's Day is an easy way to drop your gift vouchers into the conversation, especially once they've had an enjoyable time at your venue.
#6 Make sure you're collecting ALL the data
Aside from revenue, the run-up to Mother's Day also gives you the opportunity to collect the second-most valuable asset in the digital world – data. Regardless of whether your sales rocket, busy periods are a good time to learn more about your customers, how they find you and what they're interested in.
Integrate Giftpro with your email marketing system
Giftpro gives you the ability to add a newsletter signup checkbox to your checkout flow and automatically send your new opt-ins straight to your email marketing system.
If you segment previous customers into their own list you'll know who to remind when Mother's Day comes back around (and Black Friday, Christmas etc.) – Here are some guides on integrating the top 3 systems but do get in touch if you use something different…
Connect your Google Analytics account to Giftpro
Giftpro has its own analytics area, which is great for top-level analysis but if you're looking to really get under the skin of your data we would recommend integrating with Google Analytics. It's really simple to do and will help you understand a lot more about where your customers are coming from and how they're behaving.
Simply log in to the Giftpro admin area and click the integration panel on the home screen.
Add your Facebook pixel to your store
Understanding the behaviour and performance of your social traffic is critical (especially if you're paying to run Mother's Day adverts) so we've made it really easy to embed your Facebook pixel on your Giftpro store.
Simply log in to the Giftpro admin area and click the integration panel on the home screen.
By using our Facebook to analyse previous flash sales and seasonal campaigns, we are able to identify our key purchase times and customer behaviour. For example, our peak times for purchases are on Saturdays or on the final day of our flash sales. From this information, we can plan our content and social media posts in advance and schedule reminders for customers a few hours/a day before this peak period.
Credit: Thanks to Sophie at Red Mist Leisure, you can visit their store here.
#7 Think about other revenue streams
Earlier in this post, we mentioned that 44% of all Mother's Day gifts purchased are gift vouchers, so what about the remaining 56%? Well, that's where our two newest products come in…
Run a Mother's Day event and sell it with Giftpro Tickets
Have you considered running any events suited to mums? If so, our latest product, Giftpro Tickets could be the eCommerce solution you need to maximise ticket sales.
Here are some ideas for Mother's Day events you could run…
Cookery classes
Flower arranging/design workshops
Wine/gin tastings
Dinner with live music
Yoga with breakfast/lunch
Skincare masterclass
Go beyond gift vouchers, sell merchandise too
If you create your own merchandise (or even curate other people's) you're now able to sell it via your Giftpro store! Much like Gift Vouchers we'll hold your stock and fulfil your orders for you – just get in touch and we'll show you how to get set up!
Here are a few things our clients are already selling…
Let's make it your biggest Mother's Day ever!
If you're planning your own Mother's Day campaign and need a hand with anything then please feel free to get in touch – our resident digital experts are here to help.