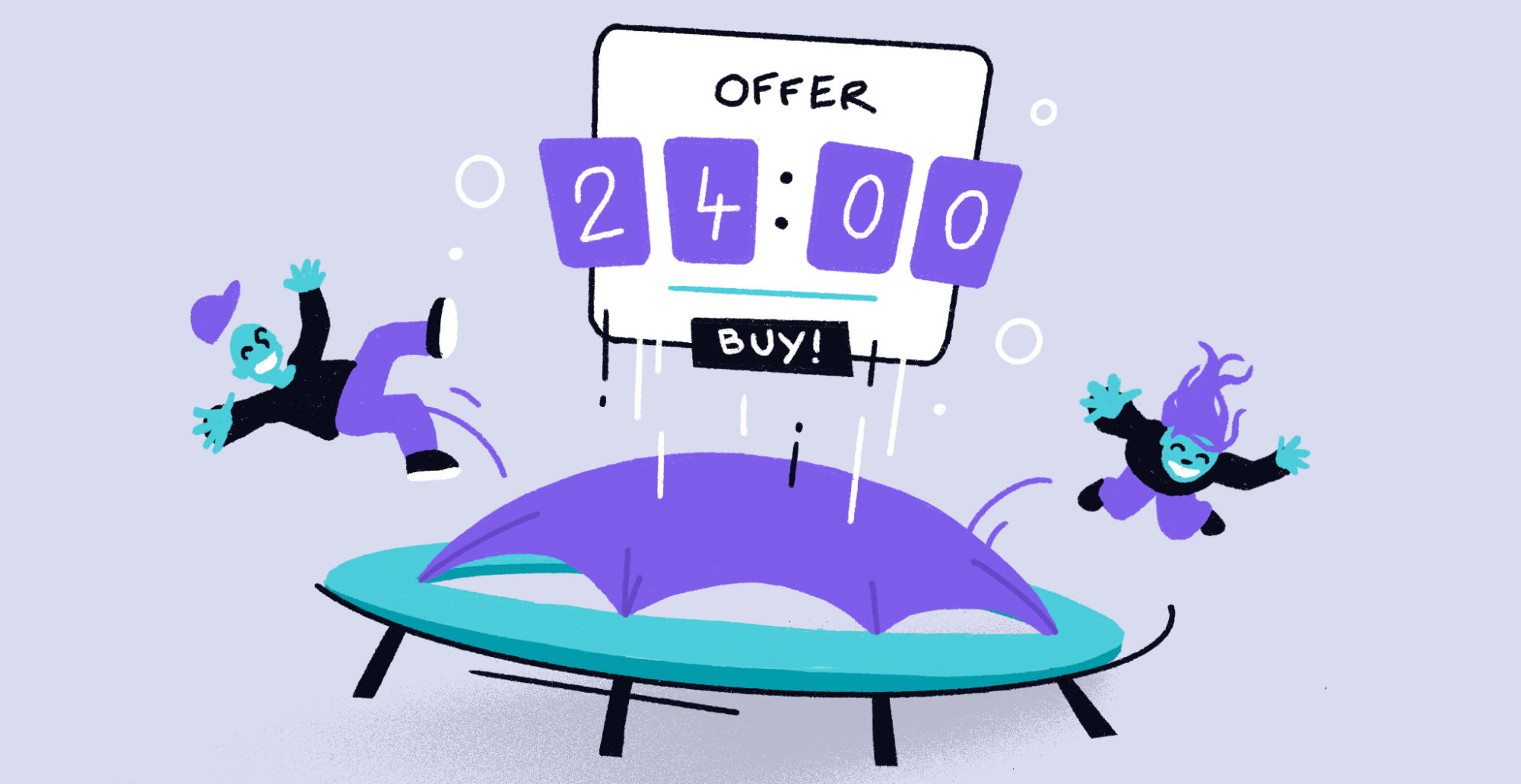 Right now it feels like anything but business as usual.
The rules for the hospitality industry are changing on a daily basis, your own policies are likely to be an ever-evolving conversation and finding the time to keep customers up-to-date, let alone incentivised, isn't easy with your focus being pulled left, right and centre.
With this in mind, we've moved a few roadmap items up the list so you have the features you need to communicate effectively with your customers and deliver offers and incentives in a more impactful way.
Communicate clearly with store pop-ups
Pop-ups are simple messages that literally 'pop-up' as soon as you arrive on a website. They sometimes get a bad rap, but they can also do an important job, so to make them a little less invasive we've made them easy to close (for your customers) and designed them to use your store's brand colours and fonts so they don't jar with your site.
What you say in your pop-up is down to you, but here are three things you typically might use one for.
Letting customers know about changes to your terms or business policies.
Incentivising customers with a discount/offer code to use in your checkout.
Steering customers towards a featured gift, special offer or exclusive event.
Create urgency with a countdown timer
Our new countdown timer is an extension of the pop-up functionality described above but with a snazzy, animated difference. By clicking the timer checkbox when you set up your pop-up you can display a super-smooth 'ticker' style count down clock designed to give your customers a nudge towards the buy button.

Of course, Black Friday is just around the corner but here are a few ways you can build anticipation and create some extra urgency to buy…
A countdown to a key date, event or launch of a product.
A countdown during a set period like Black Friday or Mothers Day.
An 'Offer ends in' style countdown.
TIP: If you're running a promo code for a set period or counting down to the launch of a new category (like Black Friday for example) you can automate the launch by using Giftpro's scheduling tools to setup everything in advance.
A new rule for promo codes
If you use promo codes you'll know about the different ways you can restrict their usage* so to give you even more flexibility we've just added another – restrict by basket total.
It does what it says on the tin by only allowing the promo code to be used by a customer IF they hit a pre-set spending limit. I.e. Spend £100.00 and get 10% off.
A small update yes, but very useful if your goal is to increase your store's average order value.
*By date and time, by product, by usage (set limit) or for offline use only.
Manage your own notification bar messages
Sometimes you want to communicate important information to your customers in a way that is persistent, but more passive in its appearance – the notification bar is the tool for that job.
Unlike a pop-up, it sticks below your navigation bar and is visible on all category and product pages, so if you have information that your customers must know (no matter where they arrive on your site) then you should consider using the notification bar to communicate it.
Up until this point we've automatically deployed notification messages for you (like Christmas delivery times) but now you can turn the bar on and off all-year-round and deliver your own message, offer or update on your terms.
A new place to manage your settings
As Giftpro's functionality increases it's important for us to review your user experience and make sure the admin area is clear and intuitive.
With that in mind, we've moved a few of the features you used to see on the dashboard to a brand new settings area along with the pop-up and banner controls so you can manage your 'global' settings more efficiently. You'll now see 'Settings' in the main nav to get access to these features.