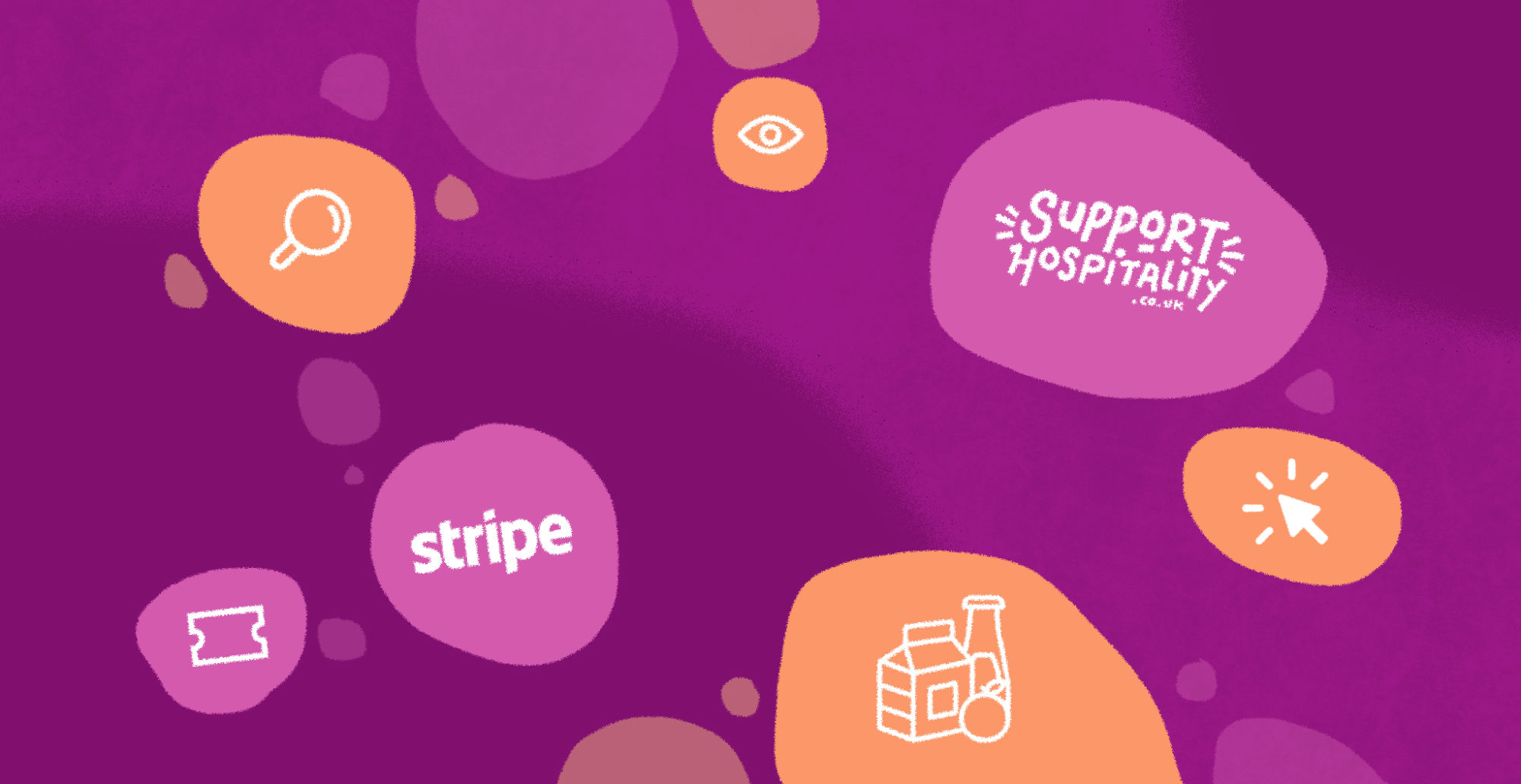 None of us were expecting 2020 to look like this, it's been a crazy start to the year but with the hospitality industry temporarily on pause, we've used lockdown as a time to 'lock-in' and build some features that will save you and your team time.
We're also using this post as an opportunity to give you a complete recap of all the interesting 'stuff' we've done since January so you can get yourself up to speed all things Giftpro in one (relatively short) read – here goes…
1 – The Giftpro admin area is now fully responsive
Giftpro's admin area was originally designed for use on desktops and tablets but with a consistent uptrend in the use of mobile technology (especially in the fast-casual space), we decided it was time to go fully responsive.
You'll now find that ALL of Giftpro's admin features work beautifully on mobile devices of all shapes and sizes, but we've also used this as an opportunity to improve the admin area as a whole, speed up key functionality and enhance your user experience no matter which device you use.
2 – Let your customers check their gift voucher balance
Many of our clients who sell high-value gift vouchers or cards allow their guests to partially redeem and effectively use their gift like it's a credit card, the trouble is that also leads to customers asking what their balance is quite often.
As you know, we like to help our clients save time, so now your guests can check their gift voucher balance themselves online and thus alleviate a few more calls to reception.
NOTE: This feature is optional so let us know if you'd like to activate it.
3 – Find vouchers faster with predictive search
Voucher codes and long order numbers can sometimes take a while to type in, so now, when you start searching for an order, you'll be presented with a result as soon as the characters you've typed become unique.
4 – Preview vouchers more quickly and accurately
Previously, when previewing multiple vouchers within an order you used to have to load up every single voucher in one multi-page PDF which isn't handy if you need to quickly print one for a customer or check the details of a specific voucher – especially if its a large corporate order.
Now, you'll be presented with a modal window that allows you to select which vouchers you're previewing along with some other settings to make life easier.
You might have missed…
You've probably had other things to focus on so here's a quick rundown of the other things we've been up to this year…
We launched Giftpro tickets (just before lockdown ????‍♂️)
Giftpro's 'go-direct' ethos, our UI experience and complete 'brandability' applied to an event management platform.
Learn about Giftpro Tickets here and visit the product page here.
We helped you get paid faster.
Switch from our standard payment setup to Stripe Connect and you'll be able to decide when you get your revenue – daily, weekly or monthly.
Contact us to make the switch and learn more here.
We launched #SupportHospitality to help the industry
The one-stop destination for consumers to find out which hotels, restaurants, cafes and bars are offering take-away or selling gift vouchers and other merchandise.
It's FREE to list your venue. Visit supporthospitality.co.uk and learn more here.
We launched our retail product beta
Finding new ways to drive revenue is at the top of our clients' agenda right now, our retail product is a complete eCommerce system, tailored to hospitality.
Learn about our retail beta here.
What's next?
Right now we're focused on two system-wide 'mega' features that we're sure you're going to love. We want to make sure you're equipped for the future because when this is all over standing out from the competition is going to be a key factor in supporting your return to profitability.
And don't worry, if you're a client you'll hear about it first.
From the whole team at Giftpro HQ, take care.