Every year we ask our amazing clients how they're getting on with Giftpro by sending a survey to both managers (who generally use Giftpro for specific features like reporting and gift voucher creation) and team members (who are using Giftpro every day to redeem and sell gift vouchers). We then combine the results from both surveys, work out the averages and put everything into a format that's a bit easier on the eyes than a spreadsheet!
On average, this year's survey took 4 minutes to complete so we're extremely grateful that so many of our clients took time out of their busy schedules to complete it. Having structured feedback like this enables us to make sure that every area of our business keeps up with our clients' expectations and despite being in constant communication with them our 'formal' yearly review leaves no stone unturned!
If you took part in this year's survey, thanks again for your time.
Now let's get to the results…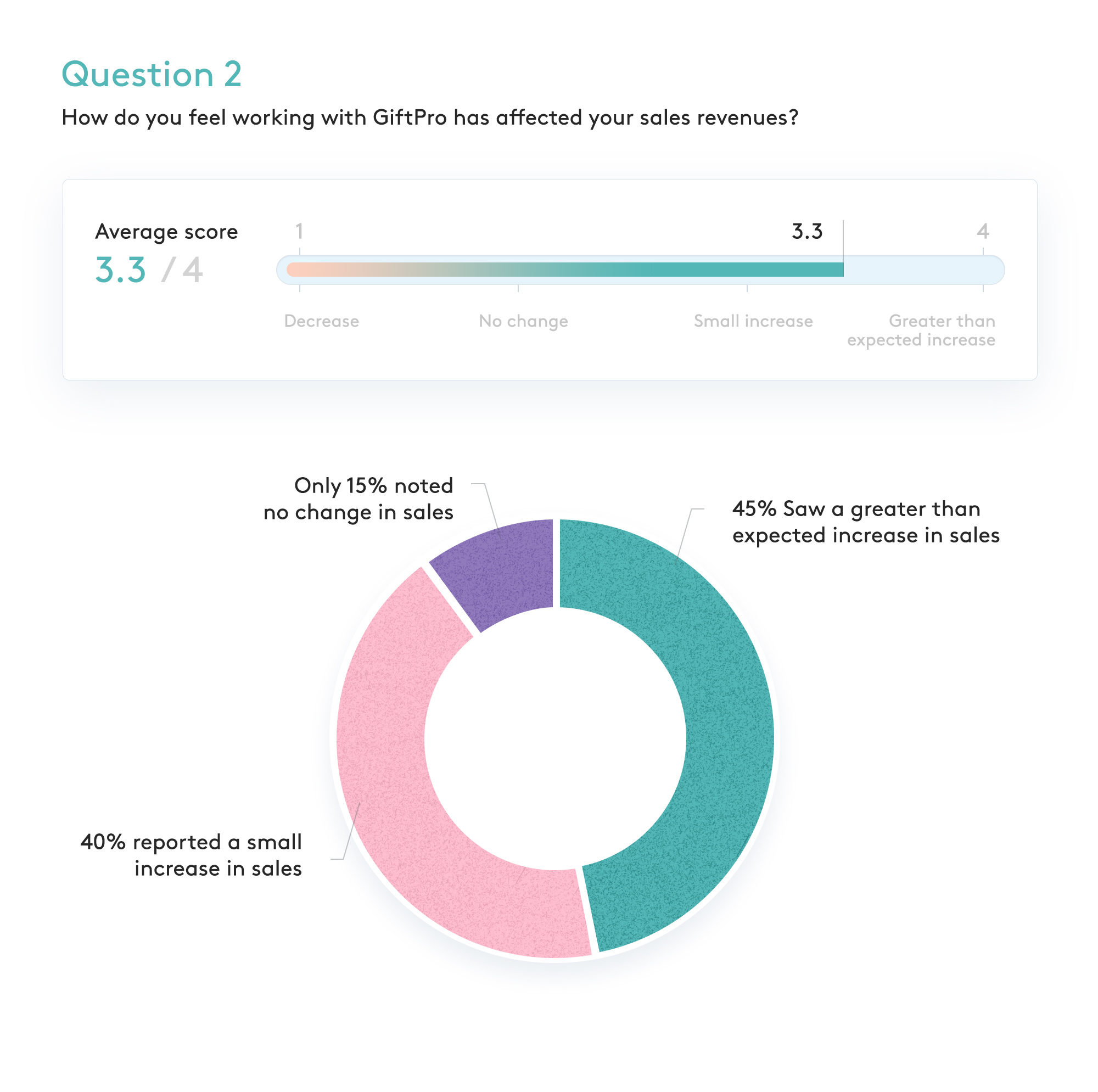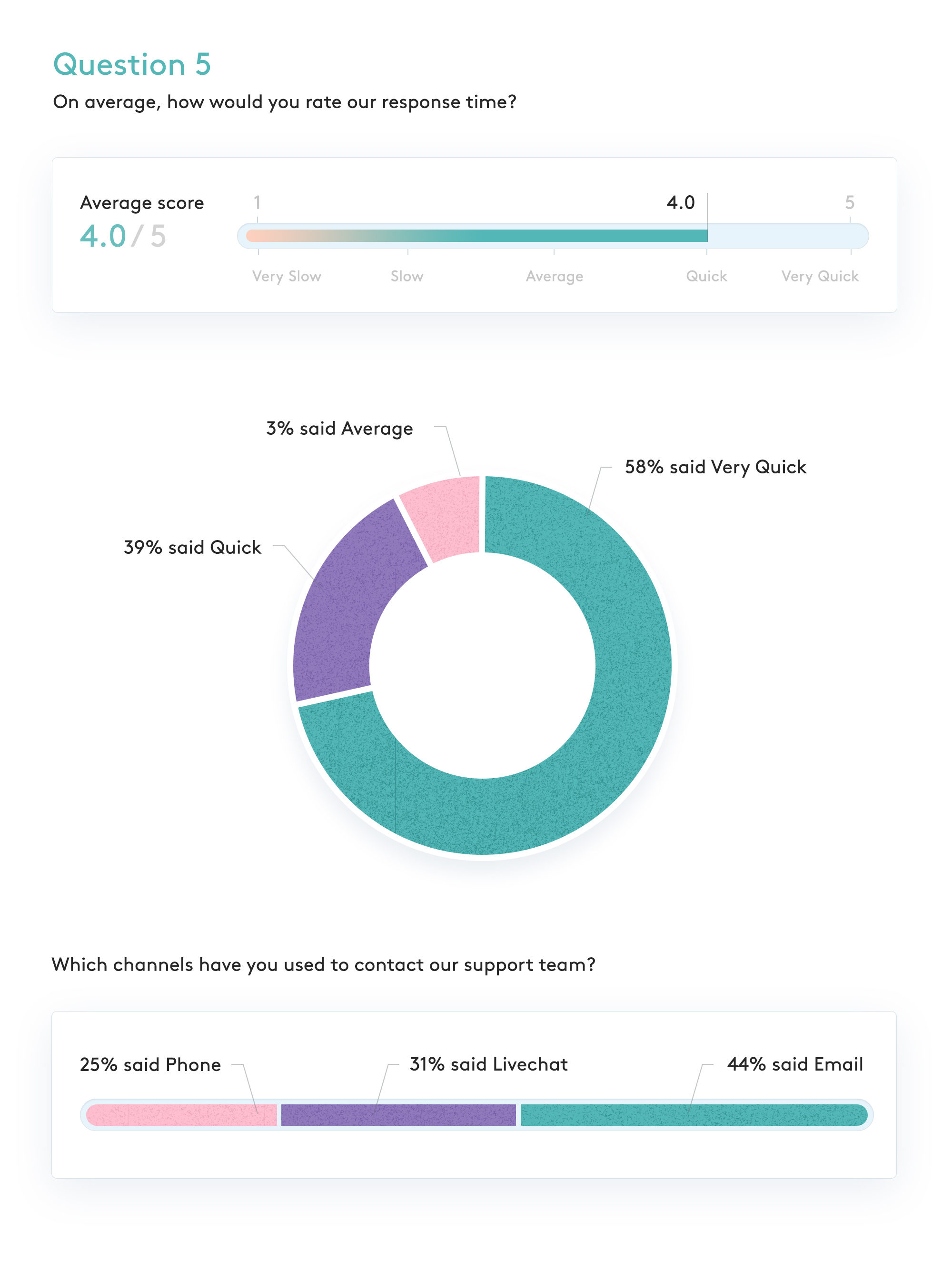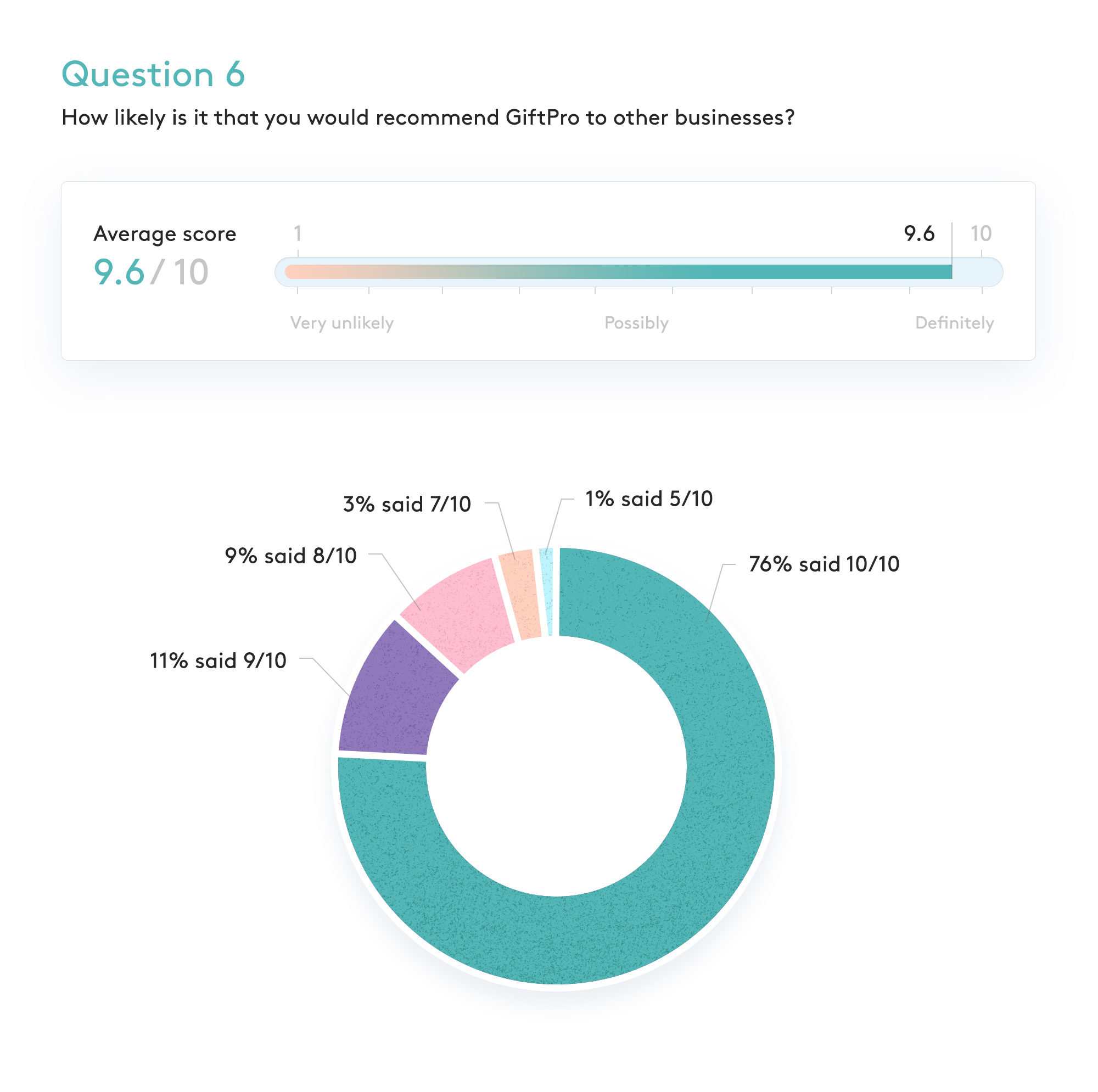 Once again, a huge thank you to all of our clients for taking part, we're delighted with last year's survey results and all of the kind referrals we've received throughout 2018. We actually grew by 120% last year, and with very little spent on marketing, it's a credit to our clients, our team and our product, for all of which we're extremely grateful.
We'd also like to say a massive thank you for your input into some of our most important feature developments in 2018. Incase you missed them, here are five of our favourites (in no particular order)…
We wouldn't be growing so fast without such close collaboration with our clients, so this year we've tripled the size of our development team in order to roll out not just more features, but also a suite of brand new products – designed to help your business drive even more sales and open up new revenue channels that you might not have considered.
Thanks again for everything ????
Here's to an exciting and prosperous 2019!
p.s. Looking for last years survey? – Read the 2017 survey results.