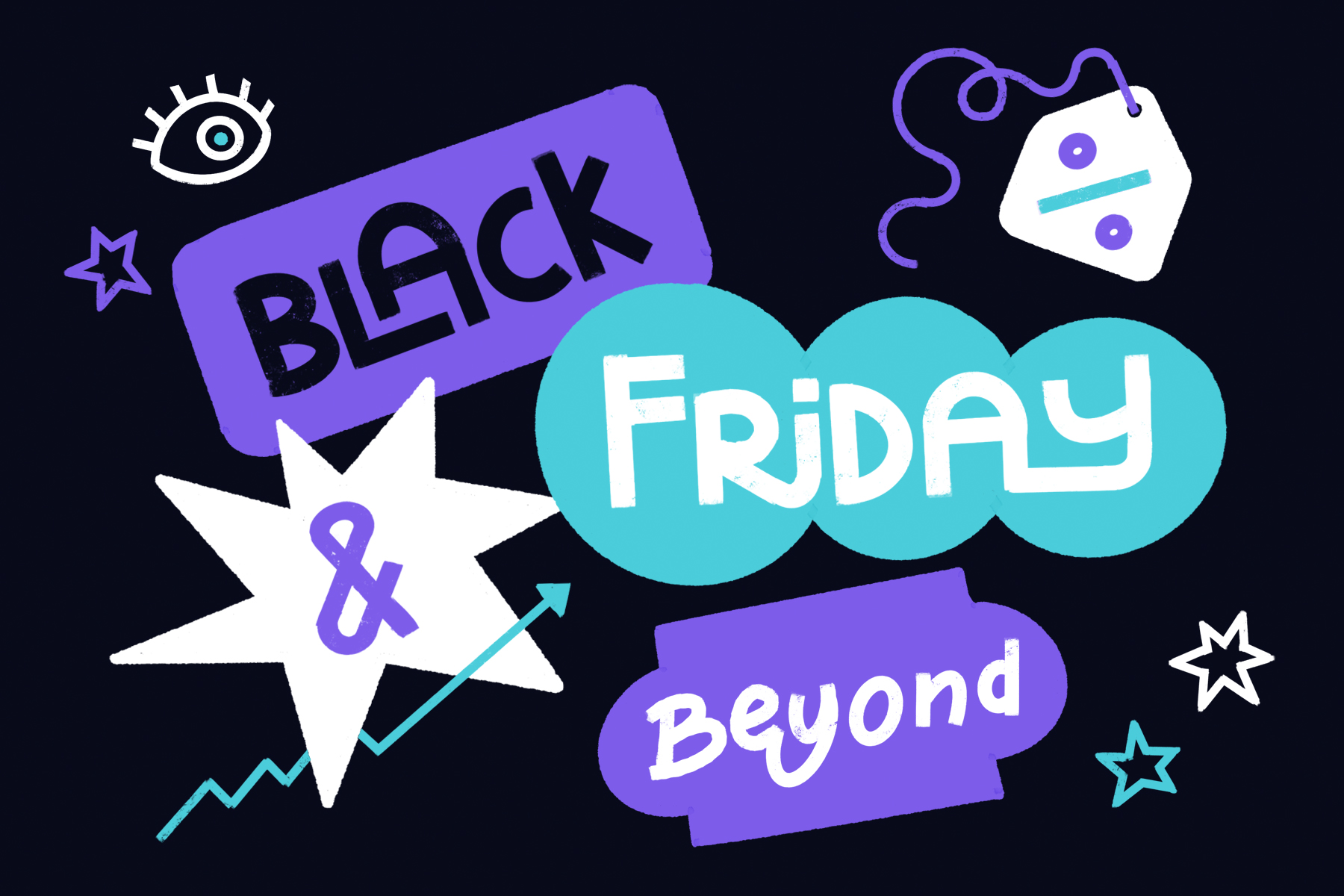 Black Friday, Cyber Monday, Christmas, Valentine's, Mother's Day… there's no shortage of important dates throughout the year. The question is, how do we make the most of them?
Despite being almost two months away, Black Friday is very much nigh; shortly followed by Cyber Monday, and in a blink, Christmas itself. As you well know, it pays to plan ahead in hospitality, so we've put together some tips and a list of tools to help you maximise your sales, no matter the occasion.
It all starts with what you sell
Without turning the post into a product plug we'd be silly not to mention the fact that Giftpro can help you sell more than just gift vouchers. More and more hospitality brands are diversifying into events and retail, which not only helps you to unlock your brand's true potential, but also gives your advocates the choice of both an at-venue and an at-home experience.
However you look at it, more channels = more revenue, and with Christmas on the horizon there couldn't be a better time to explore some of the other ways Giftpro can help you to grow your revenue…
On the subject of 'what' the first step in building a successful campaign is establishing which gift vouchers, events and products are relevant to the shopping event.
For example, some hotels and restaurants will create a new product that's themed around the date in question, it's quite easy to imagine a Valentine's dinner with champagne, chocolates and some beautiful photography to set the scene on your online store.
An alternative approach for less obvious dates like Black Friday could be to style your offerings thematically by using shades of black within your product photography, or why not push the boat out and add some activated charcoal to your burger bap!
You may have brand guidelines that dictate how your food, location and products are presented in general, and you'll know your target audience better than anyone, but ultimately it always pays to be creative both in how you design your product to suit an occasion and also how you present it on your store.
Product, category or everything?
Deciding on how many products to push is an equally important consideration. Some hospitality brands run blanket promotions that apply to their whole inventory of gift vouchers, tickets or products, whilst others create a dedicated category that's only visible during the run up to the event (Mother's Day for example) or on the actual day itself (Black Friday, Cyber Monday etc.)
The benefit to a whole store or category of offers is that you're giving customers the ability to choose a product that suits them, the downside, especially if you're in the high-end/luxury sector is that you have to be careful not to de-value your overall price point, and let's not forget the classic eCommerce dilemma – choice paralysis.
One way to protect your standard pricing is to build additional value into the product itself. So rather than simply discounting, give your customers more. I.e. Add champagne, add extra courses, include a spa treatment. This way, customers won't question why your normal prices seem expensive, but rather see the additional value in all the extras goodies they'll get if they buy during your campaign period.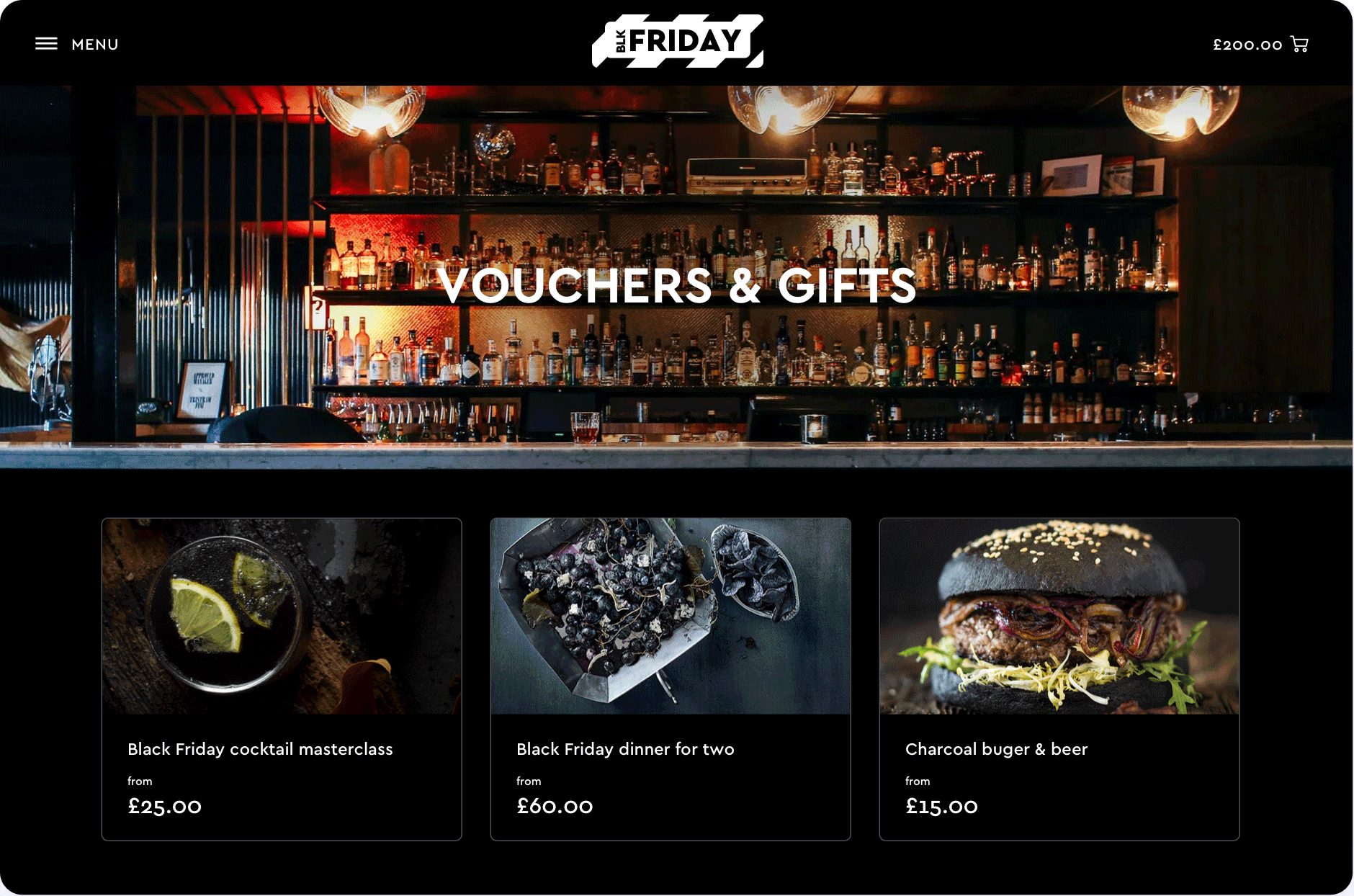 Next, pick your tools
There are numerous ways in which Giftpro's features can make building promotional campaigns easier and we'll have touched on many of them throughout our dedicated Black Friday, Mothers Day, and New Tools articles. However, we're much more than a gift voucher company nowadays, so we've listed our favourite features as concisely as possible with a key as to which Giftpro products they work with…
Reward customers with promo codes
Promo codes are a great way to reward different customer segments with personalised deals (or rewards based on their spend/loyalty etc.), they're easy to distribute and Giftpro allows you to configure rules, quantity limits and usage restrictions around how they work.
Works for: Gift vouchers, products and events.
Grab attention with special offers
To make it easy for your customers to find the best deals on your store you can add a special offer tag to the product listing, along with a before and after price. By default, the tag will contain 'Sale' but you can change the text (up to 13 characters)
Works for: Gift vouchers and products only.
Boost off-season traffic with limited validity
Limiting the validity of a gift voucher is a good way to drive business during low season. For example, you could discount your most popular gift experience on Black Friday but set the validity to the end of February in exchange for the offer.
Works for: Gift vouchers only.
Create urgency with a flash sale
When we refer to a flash sale we're talking about promoting and selling a product that has a limited number of units as quickly as possible (or in a flash). Functionally, flash sales are easy to setup but it's important to drive traffic to the product page all at once so your customers feel a sense of pressure as they watch your stock counter reducing!
Works for: Gift vouchers and products.
Make it clear with store pop-ups
Pop-ups do exactly what they say on the tin – a message box that pops-up the first time a customer visits your Giftpro store. Although pop-ups can be a little invasive, if they contain important info, an offer or a discount code then they're actually a really great way to ensure your customers get the message (plus they're very easy to close).
Works for: Gift vouchers, products and events.
Power up your pop-up with a countdown timer
Countdown timers are a great way to build anticipation for shopping events like Black Friday. Much like your normal pop-up, they appear as soon as your customer arrives on your store and display an animated countdown clock, messaging and a custom button if you like.
Works for: Gift vouchers, products and events.
Notification bars, subtle but powerful
If you're looking for a less invasive way of communicating with your store visitors a notification bar might be just the ticket. It sits at the top of your store permanently (or until closed) so if you're running an offer or need to communicate something important it's a discreet, passive way of sharing the news.
Works for: Gift vouchers, products and events.
Prepare in advance with scheduling
To help you get organised we've made it easy to schedule your campaigns (and certain tools) to activate and de-activate automatically which means you can setup your products, categories, promos and pop-ups way before the actual shopping event.
How to get started
With so many ways to build campaigns it can pay to keep things simple initially, perhaps run a single offer on a particular product, or maybe try our countdown timer to build anticipation for a date. Because you'll have planning, marketing material and internal comms to push-out alongside your campaign the work associated to a particular shopping event can be more than meets the eye.
Remember we're here to help, so if you're looking to do something new, have a particularly ambitious idea or simply want us to check you've set something up correctly please just give your main Giftpro contact a shout via email or phone, we'd be delighted to help make sure your next campaign is a resounding success.
Useful resources
Food and drink calendar
If you're in need of some excuses to run promotional campaigns more often you might want to wrap your eyes around this rather overwhelming calendar of food and drink events, thoughtfully put together by… thoughtfully.co.uk. It's available as a digital download, just complete their checkout process (no card deets' required) and you'll get the download link – just don't let it stress you out!
Retail marketing calendar
There may be some crossover with the above but this retail marketing calendar from Consulterce is slightly more generalised; as if you need anymore marketing dates to worry about.
Thanks to the following websites and publications…
delightfulvegans.com, designswan.com, home-designing.com, stockland.com.au, reganbaroni.com, thoughtfully.co.uk, consulterce.com